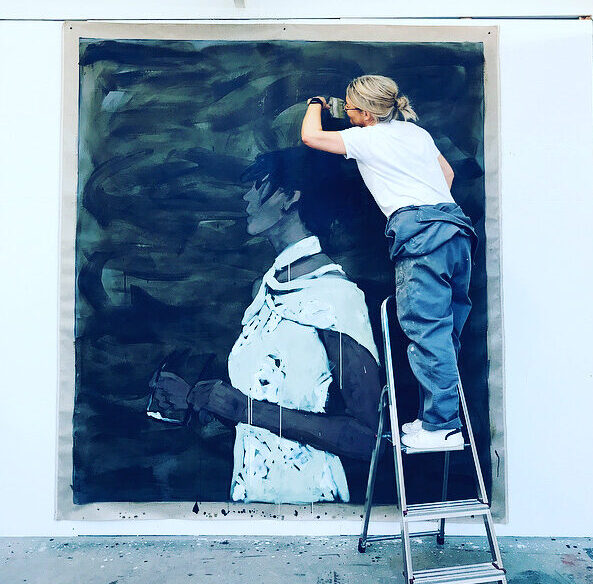 https://sirigi.dk/cv/Danish artist Siri Gindesgaard (born 1974) has a background from the Danish School of Media and Journalism (2000) and the academy of fine arts in Aarhus, Denmark.
Siri Gindesgaard excels in painting and most often oils on linen. Nearly all of her work demonstrates a "photographic" physicality. A physicality that emphasizes a certain mood. A beautiful deep melancholy and soft sensibility.
The portraits are often of young of women placed in a seated or lying position whilst contemplating over life or simply just captured in a beautiful and dynamic position which activates a narrative and with that reflection and soul-examination.
The complex combination of pictured reality (usually based on photos) and the actuality in the painting itself (the artists specific actions) is an important element to understanding the artist's work.
Gindesgaard´s work has been displayed in numerous group exhibitions in the US – NYC, and California – as well as in her home country Denmark where she has also had solo exhibitions. Gindesgaar´s woks is collected by Danes as well as international collectors.